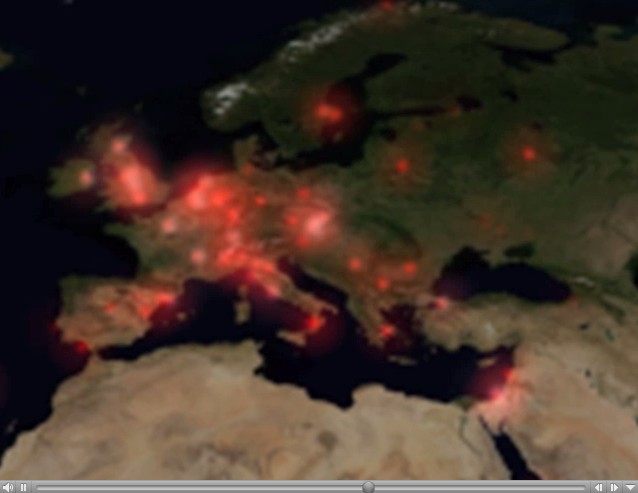 From blog:
http://honeynet.org.au/?q=time_series_geomapping_of_spam
"In a previous blog, we showed off some heatmaps that were supposed to help answer the question "Where does SPAM come from?". The problem with these maps, is that they are the combination of months of data without any respect to time.
So I set out to show the same information in a video to help answer a broader question "When and Where does SPAM come from?". Each red flash represents a moment in time that a point on the earth sent us some spam.
Without further ado, here is a video of about a week's worth of SPAM on the planet Earth......"
Note, I learnt about the logster tool here on the secviz blog first :)
Watch the vid on the blog, Here is a snapshot picture.
ben