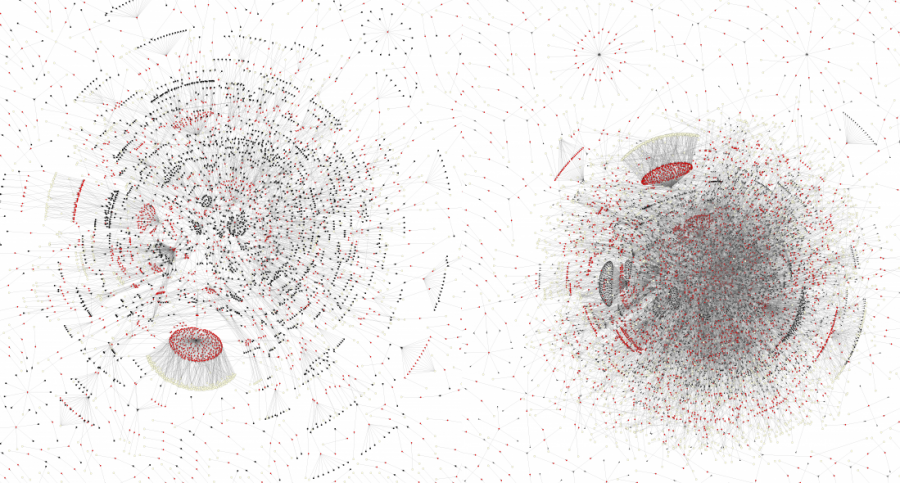 I finally got my spam stats up and running. The results are amazing.
Lightyellow = Subject || Red = Sender || Black = Recipient
It is pretty easy to find the one user that appears to get a significant amount of Spam :). If I had to guess, I would say the single subject, large source and large destination likely originate from Botnets?
The results are from Wed and Thurs of last week.