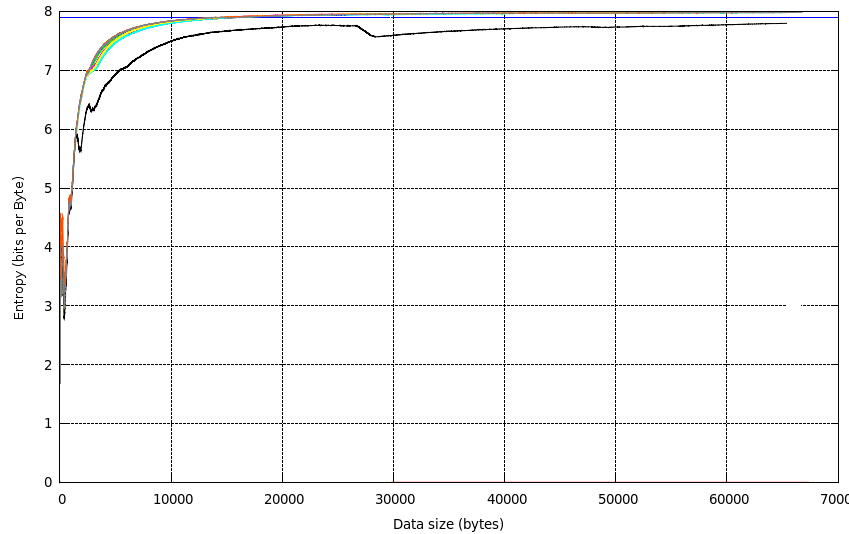 This graph shows the statistical entropy of nine RDP sessions, as observed by net-entropy. There are two notable outliers - at this level of zoom, the black line is the most obvious. This was an RDP session to a server whose encryption level was set to "Low" - the other eight were to servers set to use "Client Compatible" encryption.
A second outlier appears at the beginning of the session (hard to see at this zoom level), and was due to the use of a different RDP client package. Further outliers (not on this graph) were observed when using rdesktop instead of the native Windows RDP client.
A fuller writeup is here.