I am optimizing and testing a new QtWidget I have created for force directed graph layouts. Currently it will only utilize the CPU but I am working on a CUDA implementation as well. When release the widget will allow developers to place force directed graph layouts in their qt applications. Additionally this will be included in a new version of inav hopefully out soon. More images on my flickr page:
http://www.flickr.com/photos/scap1784/sets/72157627651310826/with/6168147922/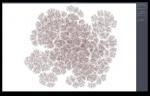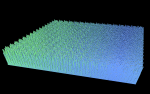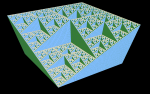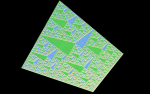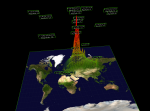 I had created two visualization under the scope of GSoC 2011 Honeynet Project. The main aim was to create a 3D mesh with heat map tiles on a world map. The first visualization is a quick proof of concept though the second one is created by using Processing visualization framework.
Please check the documentation site to get detail information and leave me your feedback. The site includes links to demo sites also.
After re-implementing some parser code in difftree with bug fixes and improved bounds checking, I have ported those changes back to quickparser. So, I now present the new and improved quickparser v0.5 with less bugs and more bounds checking. Re-energized after touching the code, I am working on the template based version, which will not be limited to syslog style, key=value formatted logs.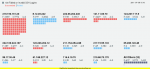 This is my third try at graphing SSHd logs from honeynet.org's Challenge 5. I'm in the process of switching from Perl to Python, so I used Python this time along with Chart Director. However, this is a blatant knock off of Nathan Yau's much better chart: http://flowingdata.com/2011/06/13/largest-data-breaches-of-all-time/. I was just curious to see if I could recreate it with Python and Chart Director using different data.
If you're not familiar with SSHd logs:
"F" stands for "Failed" meaning the wrong password was tried.
"I" for "Invalid" meaning the wrong username was tried.
"A" for "Accepted" meaning the login attempt succeeded.
The numbers show how many "F", "I" or "A" were caused by the IP.