I had the pleasure of attending the Underground Economy Conference this year in Bucharest, Romania. I ran a 90 minute workshop on big data and visualization. The workshop covered a number of tools, such as: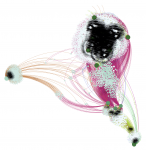 Here are the slides from the workshop [Well, almost all of them. Having attended the workshop, you will have seen some more]. In addition, you can download the
DAVIX image
that you need for the exercise.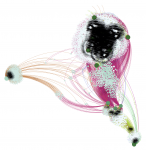 Firewall log where nodes encode the source and destination machines. The edge colors encode the port used for the communication. Graph was created by using AfterGlow and Gephi for the rendering.
On the left hand side, you can see DNS traffic, the brown part. The red edges denote SMTP traffic.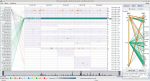 http://tnv.sourceforge.net/ only a portion of the data was given to Gephi
LAN Traffic as seen from a workstation visualized using afterglow and Gephi. To get GDF format file for Gephi use the -k parameter with Afterglow. Thanks Raffy.